THE MARCH 27 MEETING OF THE RASC MISSISSAUGA CENTRE WILL FEATURE A TALK ON THE BIG BANG
The Bi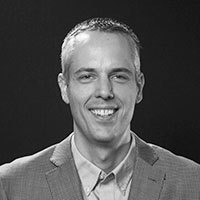 g Bang Theory is one of the crowning achievements of modern science.  The basic premise–that the universe began expanding about 14 billion years ago from a very hot, dense state–has been independently verified many times over.  And yet there is widespread confusion and uncertainty about what the theory actually says–and what it doesn't.  
Did the universe begin as some kind of atom?  If it's expanding, what's it expanding into?  Does it have an outside? Are there other universes? And why did it start? In this talk, he'll clarify what we do and don't know about the Big Bang.
Michael Reid is Lecturer and Public Outreach Co-ordinator for the Dunlap Institute. He has conducting his own research into the formation of massive stars (the process of turning vast clouds of gas and dust into stars), and has a passion for sharing astronomical discovery with the public.
The meeting will be held from 8:00 to 10:00 p.m. at The University of Toronto,Mississauga Campus, in lecture hall SE2082 in the William Davis Building. The meeting is open to the public and is free.
Enter off of Mississauga Road. Park in lot 4 or the parkade, across from the fitness centre south of theDavis Building. Enter through the Fitness centre, walk up the stairs untilyou reach the main corridor then turn right. (If you need an elevator,follow the corridor to the right of the stairs, then go up to the mainfloor.) Look for the Mississauga Centre sign in front of the lecture room.
Post meeting plans: we usually continue the discussion post-meeting at a local bar – please join us!